More than 60 years ago, Peter Drucker dramatically influenced the foundations of the modern American corporation. His words are as true today as they were then – maybe even more in the digital age when we're all more easily and directly involved with marketing our businesses.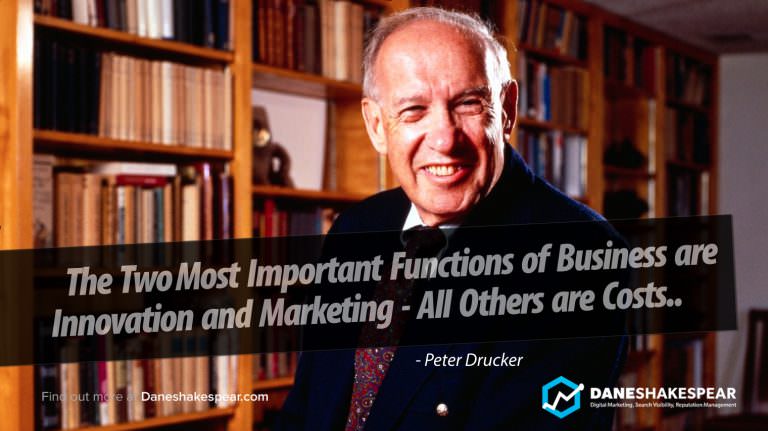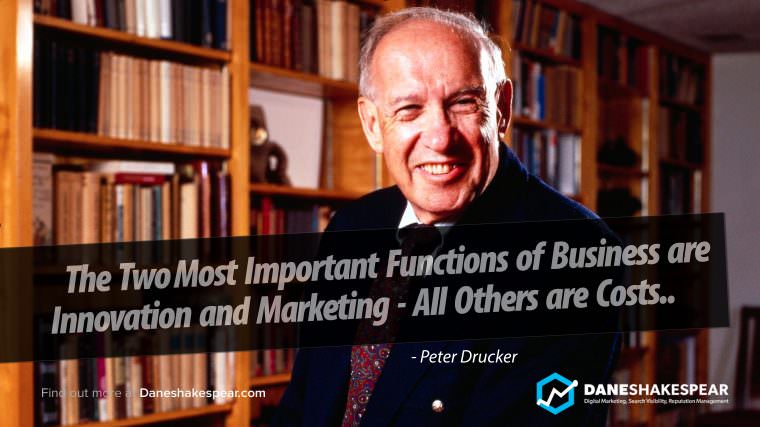 One of his most significant and profound observations was that innovation and marketing are the two most important functions of business – all others are costs.
Business owners and entrepreneurs probably agree in principle, but few put this precept into practice. Surveys of businesses across the board reveal that the top priorities are usually finance, sales, production, management, legal and people.
Why is Drucker Right and Almost Everyone Else Wrong?
If a meeting is scheduled with the most important department heads in your business, who would have a seat at the table? Legal and sales would be there, the CFO certainly, perhaps the CIO and HR. Would the head of marketing or R&D get an invite? (more…)